AAPI Faculty Initiative
The goals of the
Asian American Pacific Islander Faculty Initiative
at UC Santa Cruz are to:
raise awareness about the experiences, perspectives and contributions of Asian and Asian American students, staff and faculty;
support, retain and advocate for AAPI on campus 

through grants and initiatives

; and
increase cross-cultural understanding through events, education, exhibitions and other programs.
We will achieve these goals through building campus/community partnerships, establishing stronger communication with the University administration, and helping to create needed resources and structures. The latter includes developing academic projects, for example, new courses focusing on Asian American histories, historical and cultural exhibitions and displays on campus, student and faculty research funding (grants, awards), and other programs to support students and retain faculty who advise and teach them.
---
AAPI Faculty Initiative Steering Committee
Professor L.S. Kim, Chair
Professor Flora Lu, Provost of College Nine
Professor Su-hua Wang
Professor David Koo
Professor Nirvikar Singh
Ms. Rui Li, Community Partner
Read more about the AAPI Faculty Initiative Steering Committee
---
 Donate to the AAPI Faculty Initiative
If you are interested, please donate to the AAPI Faculty Initiative. Currently, we are fundraising for student support during the public health emergency, and for faculty research grants. (When you go to the linked giving page, you will find a pre-selected designation for the Asian American Pacific Islander Faculty Initiative Fund.) Thank you for your support!
---
Donate to the Judy Yung Memorial Fund
In honor of the late Judy Yung, emerita professor of American studies, author, and scholar of Chinese American history, UCSC has established the Judy Yung Memorial Fund, which shall be used to support interdisciplinary research and/or programming related to Asian American / Pacific Islander (AAPI) Studies at UC Santa Cruz. This fund will carry Yung's legacy into the future by creating an open and inclusive forum for nurturing intellectual exchange across the disciplines. Read more...
---
T. F. Mou and Koo Family Fund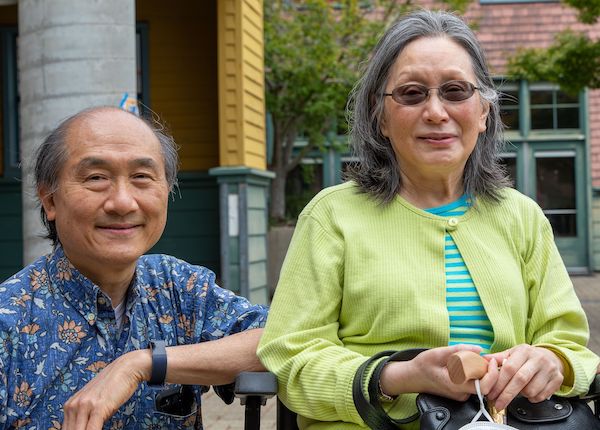 The AAPI Faculty Initiative gratefully acknowledges Dr. Linda Koo and her brother, Professor David Koo, for making a gift of rare materials from the archive of Chinese-language filmmaker T.F. Mou. The Koo family's investment in Asian American/Pacific Islander Faculty Initiative will allow for UC Santa Cruz faculty and students to gain a greater understanding of this artist, whose work forged connections between Taiwan and mainland China. You can make a gift to support this or other AAPI Faculty Initiatives. 
After linking to the donation page, please write in the notes section, "For the Koo Family Fund."