This is  
College Nine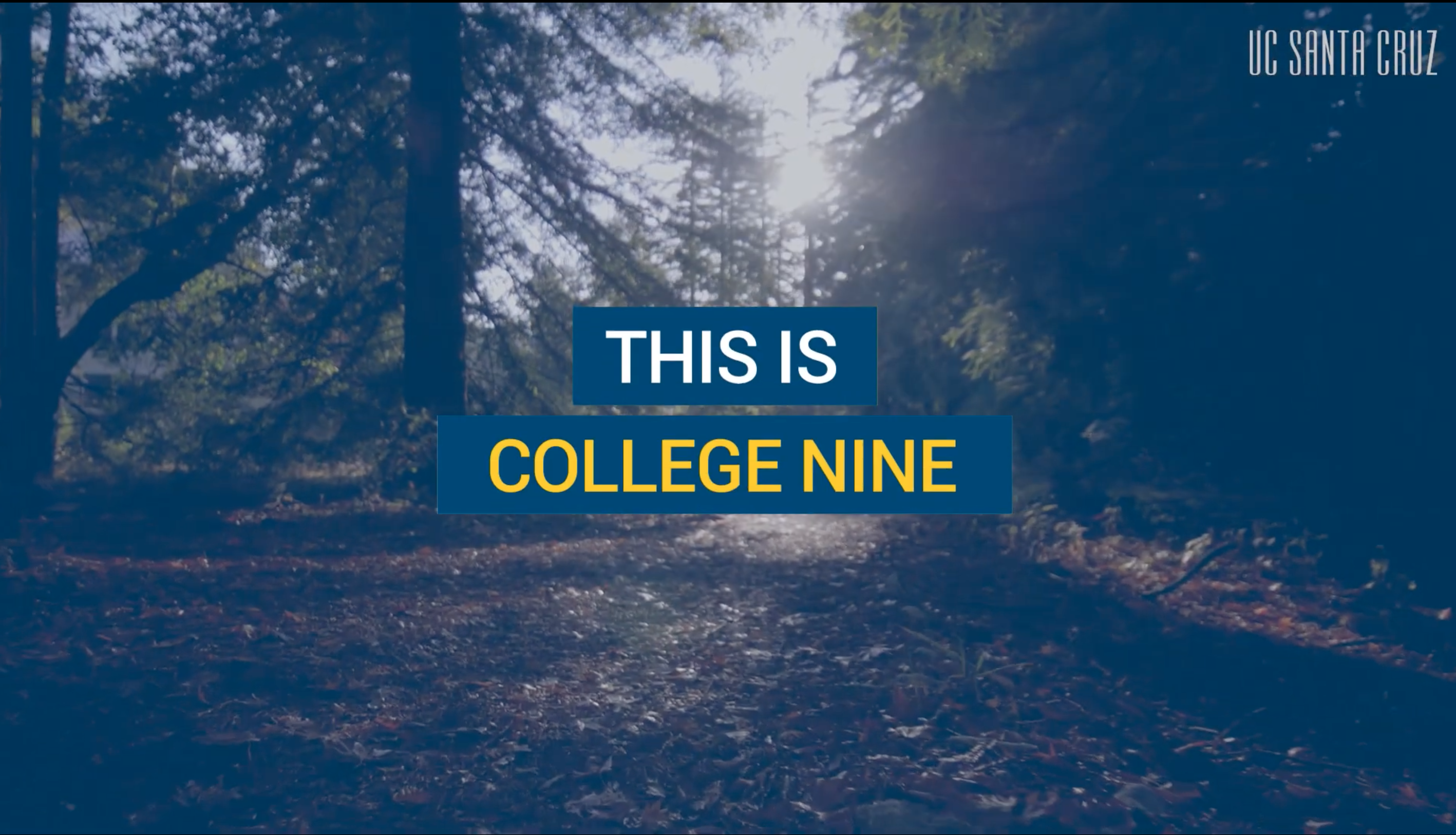 Take a walk through College Nine -- one of UC Santa Cruz's 10 residential colleges on campus. College Nine opened in 2000 and its theme of international and global perspectives recognizes the importance of cultural competency in the 21st century. The College Nine community offers students a range of opportunities to explore these issues and to develop skills as dynamic leaders.  Watch»
Commencement  
Speaker Application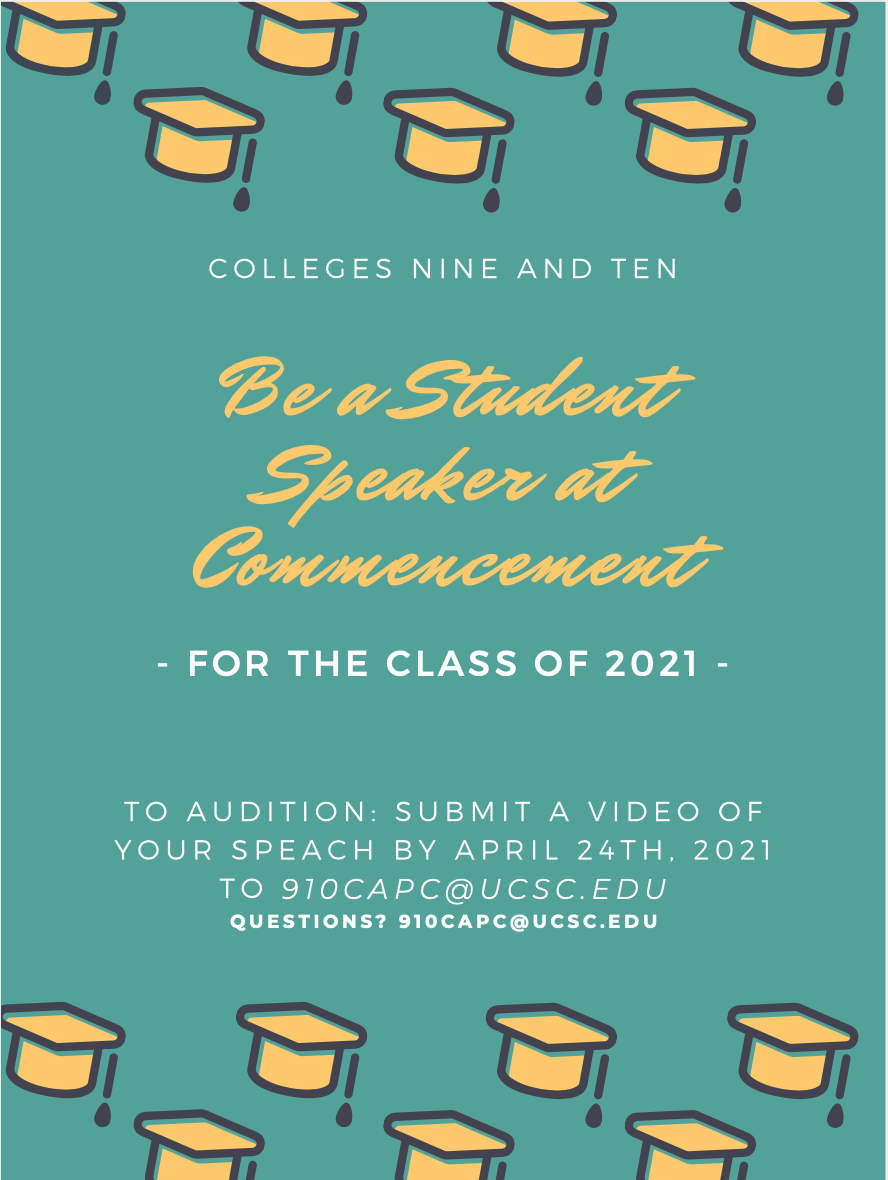 How to Submit:
Put "College (Nine or Ten) Student Commencement Speech" as the subject for your email
Include your name, email address, and college affiliation in the body of the email.
Speeches should be no longer than five minutes (750-1000 words).
Speeches should reflect your College's Theme and may reflect your experiences as a student at College 9 or College 10. Please frame your experiences so that other students can relate to them.
The speeches will be evaluated based on content and writing/presentation quality.
Applicants must be affiliated with College Nine or College Ten. Non-affiliates who have been heavily involved in the College Nine and Ten community may be considered if they also submit an appeal that demonstrates their connection
Welcome to  
College Nine!

Current Students
Prospective Students
Family, Friends 
and Alumni
Keep in Touch! Join the College Nine Alumni Family
Get Involved! Teach a class, volunteer or support our programs.
How does your gift help College Nine? Reasons to give to College Nine
Do you have a student at College Nine? College Nine Family Page
Visit our Calendar! 
Click the + button to add to your own calendar!