Welcome College 9 families!
Congratulations and welcome to College Nine! We think your student made the best choice in deciding to come to UC Santa Cruz, College Nine and we hope that their transition and time here is transformative. 
We know that
 parents, guardians, family members, and other loved ones want to stay connected to your student. Check here for information, FAQs and events for families
Please enjoy this welcome video from former Provost Flora Lu and Senior Director for College Student Life, Sarah Woodside Bury.
---
Events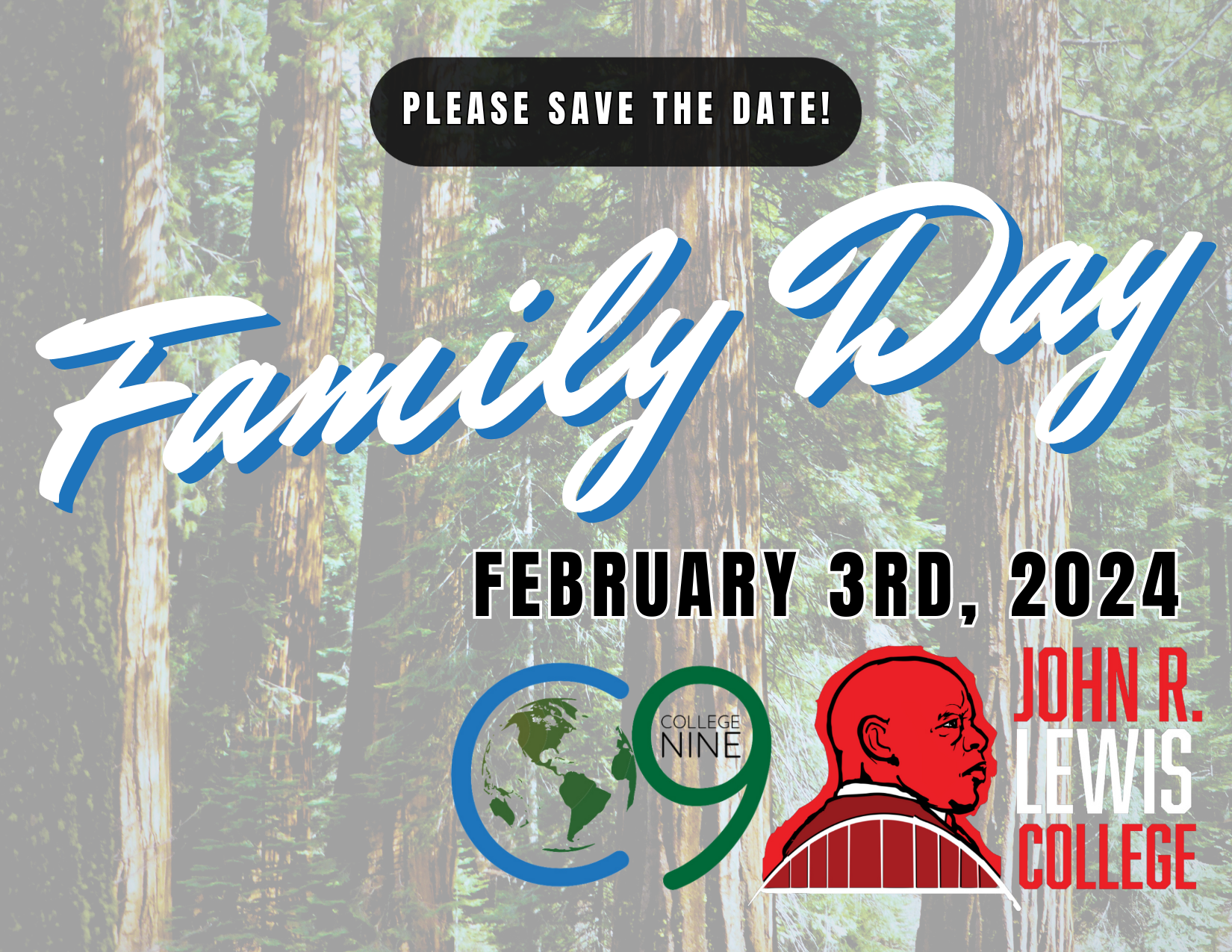 Family Day 2024
College Nine & John R. Lewis College will be hosting an in-person Family Day event on
Saturday, February 3rd, 2024 from 11:00am - 3:00pm! 
The day will include a welcome from our Provost and Senior Director of College Student Life, a showcase of our academic and student life happenings at our colleges, and walking tours of our colleges.
---
Summer 2023 Family Gathering Recording
Please see the recording from our most recent zoom Q&A, and a list of resources mentioned below:
COVID-19 FAQs: https://healthcenter.ucsc.edu/services/covid-19/covid19-faq.html 
---
Updates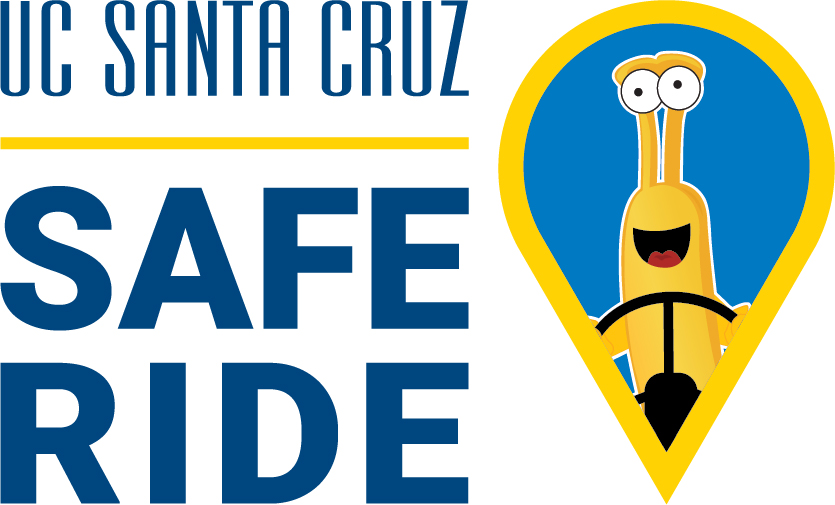 We wanted to share with families that UCSC has decided to bring back our SafeRide program. The nightly van service on our residential campus was stopped in 2020 shortly after the start of the pandemic. The revamped program will be managed by TAPS. Students can go online, fill out a ride request, and a van will shuttle them anywhere on campus from 7:00 p.m. to 12:15 a.m., seven days a week when classes are in session during fall, winter and spring quarters. There may be exceptions for holidays and finals week. 
Please see the SafeRide website for the ride request form and more information. 
---
Events & Spots to Check Out in Santa Cruz! 
The UC Santa Cruz Arboretum & Botanic Garden's rich and diverse collection contains representatives of more than 300 plant families of Mediterranean climates. The garden maintains collections of rare and threatened plants of unusual scientific interest. Particular specialties are world conifers, primitive angiosperms, and bulb-forming plant families. Large assemblages of plants from Australia, New Zealand, South Africa, and California natives are displayed on the grounds. Many of the species in these collections are not otherwise available for study in American botanical gardens and arboreta.
Santa Cruz Museum of Art & History (MAH)
Located in Abbott Square
The Santa Cruz Museum of Art & History (MAH) is a thriving community gathering place that offers a full slate of art and history exhibitions, visual and performing artworks, public festivals, education and outreach programs, and cultural celebrations in collaboration with many partners.
Henry Cowell Redwoods State Park is located in the Santa Cruz Mountains and is most famous for the 40-acre grove of towering old-growth redwood trees. Its historical significance and spectacular scenery draw travelers from around the world. Visitors can enjoy hiking, horseback riding, picnicking, swimming, and camping on more than 4,650 acres of forested and open land.
The Santa Cruz coastline awaits discovery on Wilder Ranch State Park's 7,000 acres. From the crest of Ben Lomond Mountain, the landscape rolls down ancient wave-cut terraces through the marsh lands of a nature preserve to the seashore. Step back in time to the late 1800's and visit an early dairy ranch. You can explore California's early ranching history by visiting an 1897 Victorian home, or experience a 1896 water-powered machine shop. Bring a picnic to enjoy on the front lawn, and visit the farm animals. With more than 35 miles of trail, you can adventure into the Santa Cruz Mountains or walk along the coastal bluffs.

The Point features a surfing museum in a lighthouse & is the location of Steamer Lane, the county's most famous surfing spot.
This park and beach is an excellent vantage point for viewing shore birds, migrating whales, as well as seals and otters playing offshore. Further along the beach, public access tidepools offer a glimpse of life beneath the sea. Low tides reveal sea stars, shore crabs, sea anemones, and other colorful ocean life.  The park also includes a large area of coastal scrub and grasslands, with bright native wildflowers in the spring.  Moore Creek flows through the park, forming freshwater wetlands and a salt marsh before it reaches the sea.
Seymour Marine Discovery Center 
The Seymour Marine Discovery Center is a community-supported marine science education center operated by the University of California, Santa Cruz, and boasts a variety of unique and interactive indoor and outdoor exhibits. Outside, enjoy an easy stroll along the bluffs and through the native landscape, where you'll discover a gray whale skeleton and life-size elephant seal sculptures. Make sure to circle around and meet Ms. Blue, one of the largest blue whale skeletons on display in the world. Keep your eyes peeled — you may see otters, dolphins, whales, sea lions, seals and birds in the surrounding environment.
Wander inside and experience the thrill of scientific discovery through breathtaking photos captured by UC Santa Cruz researchers and their collaborators in the "Photos from the Field" exhibition. You'll see octopus, eels, sharks, rockfish, jellies, and all sorts of live creatures who inhabit Monterey Bay. You can even touch a swell shark. Don't worry, they don't bite!
---
Email Contacts:
Sarah Woodside Bury, Senior Director of College Student Life: sarahcw@ucsc.edu
Kim Lau, Provost: lau@ucsc.edu
Siobhán Byrne, Associate Director of College Student Life: sbyrne@ucsc.edu
Jennifer Roldan, Assistant Director for Residential Education: jdroldan@ucsc.edu
Adrian Campos Arenas, Lead Academic Preceptor: adacampo@ucsc.edu
---
Resources 
This section contains resources for the family members/support people of our College Nine and

John R. Lewis College

students. 
Please click the links to learn more!
UCSC Family Guide
for info regarding Admissions, Requirements, etc.
UCSC Families website
for tons of helpful information, FAQs and important website links!