Welcome College 9 families!
Congratulations and welcome to College Nine! We think your student made the best choice in deciding to come to UC Santa Cruz, College Nine and we hope that their transition and time here is transformative. 
We know that
 parents, guardians, family members, and other loved ones want to stay connected to your student. Check here for information, FAQs and events for families
Please enjoy this welcome video from Provost Flora Lu and Senior Director for College Student Life, Sarah Woodside Bury.
---
Updates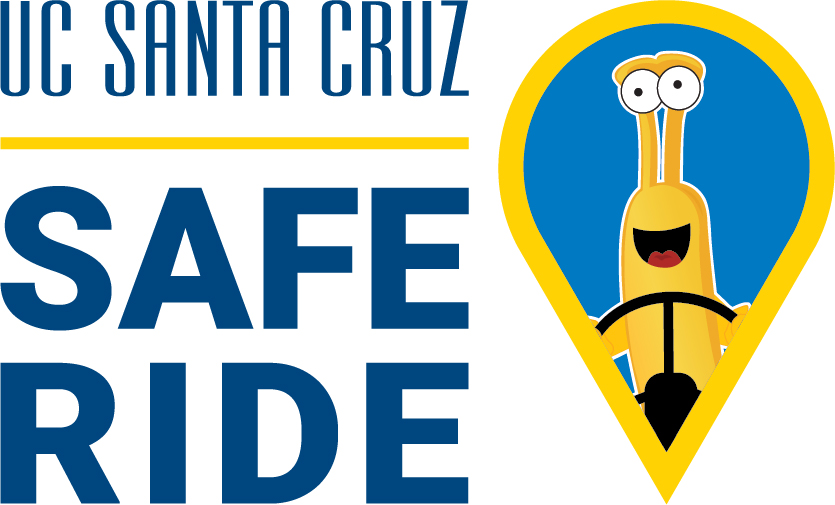 We wanted to share with families that UCSC has decided to bring back our SafeRide program. The nightly van service on our residential campus was stopped in 2020 shortly after the start of the pandemic. The revamped program will be managed by TAPS. Students can go online, fill out a ride request, and a van will shuttle them anywhere on campus from 7:00 p.m. to 12:15 a.m., seven days a week when classes are in session during fall, winter and spring quarters. There may be exceptions for holidays and finals week. 
Please see the SafeRide website for the ride request form and more information. 
---
Events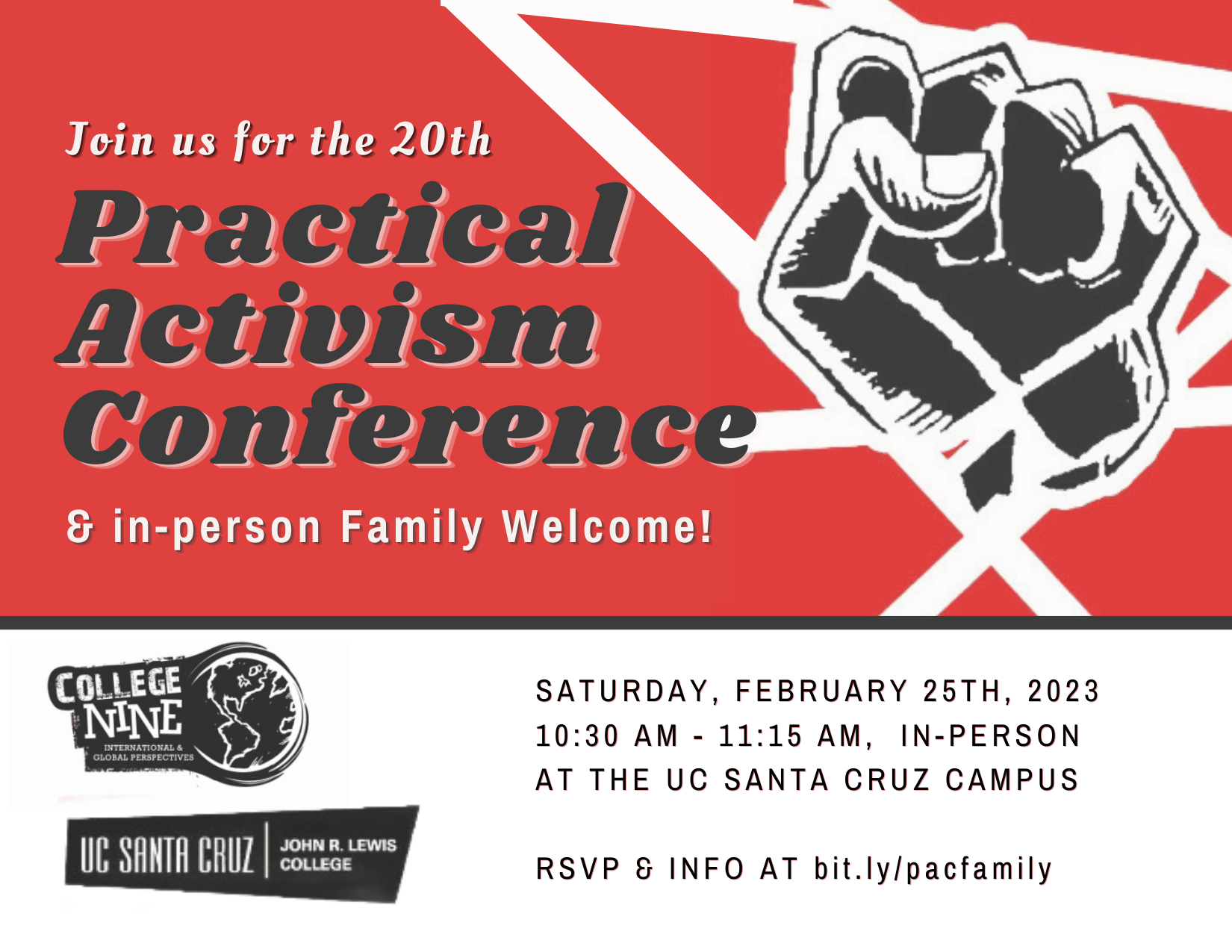 Families, friends, and loved ones of College Nine & John R. Lewis students, please join us for the 20th Anniversary of our Practical Activism Conference (PAC) which will be held on Saturday, February 25th, 2023! PAC is a day-long conference featuring speakers, performances, interactive workshops, and a variety of hands-on creative activities and opportunities on a wide range of social justice issues. We invite you join us for an in-person Family Welcome before the conference on the UC Santa Cruz campus in:
Social Sciences 1, Room 110 at 10:30 AM on February 25th, 2023. RSVP at bit.ly/pacfamily.
---
Recordings
Fall 2022 Family Gathering Recording
Please see the recording from our most recent zoom Q&A, and a list of resources mentioned below:
---
Email Contacts:
Sarah Woodside Bury, Senior Director of College Student Life: sarahcw@ucsc.edu
Flora Lu, Provost: floralu@ucsc.edu
Siobhán Byrne, Associate Director of College Student Life: sbyrne@ucsc.edu
Santos, Assistant Director of College Student Life: santoss@ucsc.edu
Adrian Campos Arenas, Lead Academic Preceptor: adacampo@ucsc.edu
---
Resources 
This section contains resources for the family members/support people of our College Nine and

John R. Lewis College

students. 
Please click the links to learn more!
UCSC Family Guide
for info regarding Admissions, Requirements, etc.
UCSC Families website
for tons of helpful information, FAQs and important website links!