College Nine Alumni Spotlight: Thong Vang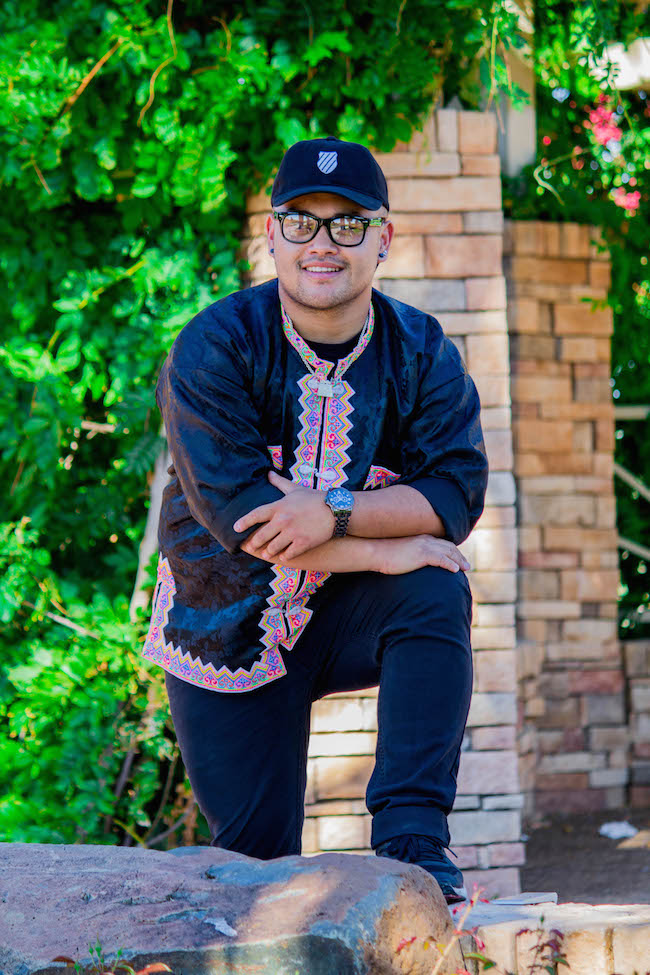 College: Nine
Major and Class Year: Class of 2015; Sociology B.A., Education Minor
Current City: Sacramento, San Jose, & Redwood City
What have you been doing with your life since you graduated from UC Santa Cruz?
I returned to my hometown in Sacramento, CA with the intent to utilize the knowledge, skills, and experience I had gained while at UC Santa Cruz to engage in meaningful work. I had the opportunity to work for a non-profit organization called Friends Outside as Case Manager/Family Liaison Services Specialist (FLSS). Through this position, I had the privilege to provide services to the incarcerated population at California State Prison, Sacramento (CSP-Sac) and their families. It was an enriching experience to be able to provide case management to clients, which entailed referrals for community re-entry, legal assistance, education, vocational opportunities, self-help programs, etc. I am deeply humbled by the strength and courage of the population at CSP-Sac and their families for their persistency in seeking a second chance for redemption. It was both a blessing and privilege to be able to witness and partake in the growth and transformation process of so many individuals through the Positive Parenting Class I facilitated at the institution. Upon reflection, I believe the class was much more than just a parenting class; it served as an opportunity for personal reflection, healing, transformation, and hope. This experience has further educated me about systems of oppression, institutional pipelines, and the power of healing. The greatest value I gained as a Case Manager/FLSS is that change is possible.
My time at CSP-Sac allowed me to gain a deeper understanding into the prison industrial complex. With so many incarcerated clients qualifying for Senate Bill 260 and 261 (Youth Offender Bills), it was clear of how evident the school-to-prison pipeline was. With that in mind, I decided that I wanted to go back into youth development to impact our communities through an intervention, prevention, and reform-based approach. I am currently working with an organization called Businesses United in Investing, Lending, and Development (BUILD) as a College and Career Readiness Program Associate. Through this work, I have the opportunity to serve youths that come from under-resourced communities to engage in entrepreneurship and empower them to pursue their educational aspirations.
Outside of my professional life, I have continued writing and performing spoken word poetry. I have also continued to practice mindful meditation and nonviolent communication. The things mentioned above have been such an integral part of my identity and connect to my college experience at UC Santa Cruz. I hope to continue spreading my love and passion for poetry, meditation, and nonviolent communication through the power of volunteering.
What is the most important thing you learned during your time at UCSC? Does it relate to what you do now? If so, how?
 The most important thing I learned during my time at UCSC was a phrase, "Uplift someone higher than yourself." This resonated with me as a 1.5 generation, Hmong refugee immigrant who grew up in poverty most of my life. When I got to UC Santa Cruz, I realized that there were very few people who looked like me, spoke like me, and came from a similar background that got the opportunity to pursue higher education. Through this alienating experience, I came to understand the privilege that came with being able to attend a 4-year university away from home.
 I realized that when you walk through a door of opportunity, you have two options. The first option is that you can walk through that door of opportunity and close the door behind you. You can enjoy the success, glamour, glory, and any other benefits that come with that opportunity alone. The second option is that you can walk through that door of opportunity and leave the door open. You can reach back and build bridges in your communities to uplift others higher than yourself. I want to believe that I am embodying that second option through the work I do in our communities. I hope to continue advocating for and creating opportunities for first-generation, low-income students to pursue higher education and provide professional development for under-resourced communities to enhance their socioeconomic opportunities.
How have you stayed in touch with your friends and classmates since graduation?
Social media has made it easy to stay in touch with friends and classmates as we continue on our journeys through all walks of life. Facebook, Instagram, Snapchat, etc. usually keeps me updated with everyone's lives. Social media and blog updates will tell me when a friend is backpacking through Asia…or a friend got married…a classmate got into graduate school…a friend is having a kid…or any of the other amazing life events that happen.
 However, social media will never quite have the same impact as actually having friends present with me. I always enjoy alumni reunions or attending events at UC Santa Cruz, where I'm bound to catch a few friends or alumni. I will try to catch a date with a friend at a boba shop anytime I'm traveling through a city that I know is local to them or ask them to host me during travels. I believe a huge part of staying in touch with friends and classmates after graduation is making the effort to do so.
How do you stay involved at your college and why is doing so important to you?
I have had the honor of returning to College Nine for the past two years as a guest speaker for their core class plenary. College Nine has been a home away from home. This has been an important opportunity for me to give back to a community that has fostered my academic achievements, professional development, and skill-building.
 With College Nine's theme of International and Global Perspectives, I get the opportunity to share the stories of the Hmong people with College Nine students. Through sharing my narrative as a 1.5 generation, Hmong refugee immigrant, we explore the socio-political ramifications of international politics, economic power, and social identities. This opportunity is extremely important to me because it allows me to amplify the voices and stories of my people, which have historically been marginalized. I am able to share the rich history of the Hmong people in a way that is representative of our struggles and challenges, but also our resilience and triumphs.
What has been the best thing about staying connected to your alma mater? 
I stay connected because I get the opportunity to be a part of many students' lives and impact their college experience and narratives. I get to mentor students, share knowledge and insights, help students develop professional skills, and learn from them. I get the opportunity to witness growth, transformation, and change.
Staying connected reminds me of some of the greatest moments in life: developing valuable relationships, epic and spontaneous adventures, forming lifetime friendships, exploring personal identities, and so much more. Of course there were also those moments that weren't always filled with pleasure, but are also equally appreciated: riding on a Metro bus that is completely packed, pulling an all-nighter to write a 12 page paper that is due the next day, feeling sad because you are down to your last pack of Ramen noodles, and doubting your potential as a college student.
What is one piece of advice you'd give to current UCSC students?
We spend our undergraduate careers yearning to graduate and then spend some of our last few days in nostalgia. Get your education! Have fun! Enjoy it and really take in the full experience!