The International Living Center (ILC) is not just a place to live.  It's a thriving community of residents from around the world living and learning together.  A small community with only 150 students, the ILC offers a unique chance to live in an undergraduate apartment community comprised of a mix of American and International students. The ILC was founded on the belief that the best way to form an intercultural friendship and to foster international understanding is through working, living, studying, and socializing with people from different backgrounds.  Because so many of its residents come such a long way from home, the ILC forms a strong community very quickly, and many residents develop life-long friendships.  To that end, the ILC works to organize many special events designed to create a global community among residents and help new international students adapt to living in the United States.     
To hear from some former ILC residents about why they think the ILC is great, please watch the ILC video
ILC Selection Process
The strength and vitality of the International Living Center community is based on all residents consistently participating by ILC activities. If you are willing to attend programs, learn about and appreciate other cultures, and generally be a part of the ILC community, you are in for a great time with some amazing people.  
ILC Residents will be selected based on their willingness to commit to the following:
Sharing their culture with others

Understanding, appreciating, and respecting the values, cultures, and differences of others

Actively participating in an ILC club/organization

Attending ILC and College Nine sponsored events

Willingness to learn about other cultures and a passion to spread this knowledge throughout your community

Excited to build upon a thriving community by bringing your own knowledge and energy into the space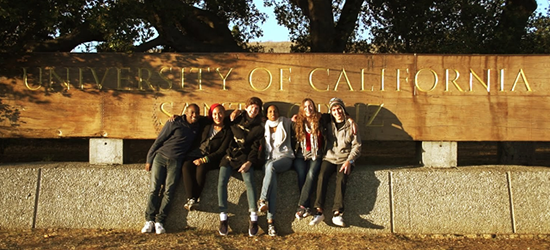 ILC Application Process
Whether you have been dreaming about living at the ILC since your first campus tour, or if you only just learned it existed last week, there are a few things you should know about applying to live in the ILC:
Living at the ILC can be quite competitive. We often have more applications than we have spaces, which means we usually have a waitlist of students looking for spaces.  

Preference is also given to students who will be in their third or fourth year, however second-year students are still encouraged and welcome to apply!

The ILC is an ever-changing community, we will gain and lose students at several points during the academic year.  Many students move into the ILC midway through the year, including at the start of Winter Quarter.
You apply for the ILC through the supplemental housing application attached to the housing application on the housing website.  You indicate that you strongly prefer living at the ILC, and you will be given a few ILC specific questions at the end of your application.  This includes questions about you, your background and interests.
An Info Session is usually held at the start of spring quarter where you can find out more information about living in the ILC and talk to the ILC staff.  You can also email the ILC staff at any time with about your specific questions at 9housing10@ucsc.edu.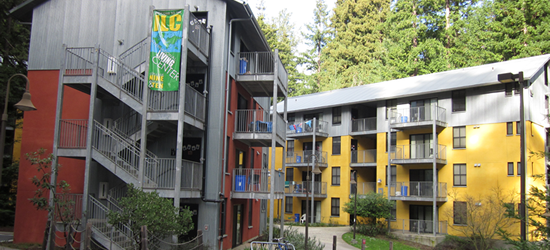 ILC Amenities, Apartments, and Features
The International Living Center features two apartment buildings located in a redwood grove behind the College Nine and John R. Lewis College Academic Buildings.   There are numerous hiking trails directly behind the ILC, as well as easy access to community spaces, study lounges, computer rooms, academic buildings, and transportation.
In the ILC there are six-person apartments with a communal kitchen, living room, storage room, and bathroom, and comes with either a balcony or a patio space.  These apartments come in three forms: four bedrooms ( two single rooms and two small double rooms), three bedrooms (one single room, one small double room, and one large triple rooms), and two bedrooms (two large triple rooms).  Each apartment is furnished with appliances and furniture.
You can access the official university suggestions on what to bring on the housing website FAQ; however current residents recommend you bring: kitchen items (as none of the kitchens are equipped with utensils or pans for cookery); Extra Long Twin Sheets; and things to make your room feel more homey, like posters, photographs, mementos, etc.
If you are traveling to UCSC by plane, we know that you might not be able to bring every item listed. Every year, ILC residents leave behind donated items so that future ILC residents can use them.  You will have access to these donated items at move-in.  And if you don't see what you need there, the ILC will be taking trips to local stores so that you can purchase the items that you didn't have room to bring.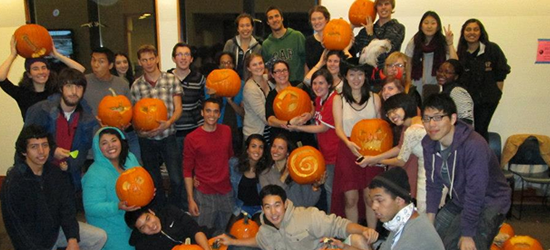 ILC Programs, Events, Trips, and Offerings
At the ILC, we offer a wide variety of programs and events, so that there is something for everyone. The purpose of these activities is to create a social community in the ILC to have a lot of fun throughout the year.  These activities, some of which are only available to ILC residents, include a week-long orientation in fall quarter, off-campus trips to sights and attractions around California, fun social events, a weekly current-event discussion group, and a 2-unit course on intercultural understanding.  
Our most popular activity is our Culture Nights where, residents share their culture, food, and homeland with the ILC.  In past years, ILC residents have been served a four-course Italian Dinner prepared by our visiting students, attended an American college football game, learned how to BBQ Australian style, practiced making Japanese origami, carved pumpkins and hosted a trick-or-treating program for neighborhood children, debated the global impact of changes in the US government, took the ILC's 2-unit course on Intercultural Understanding, gone Kayaking in the Monterey Bay, sang Karaoke songs in 18 languages, learned the differences between West African countries, learned how to surf, and got an insider's view on Columbia's political history.  The opportunities change each year based on student interest, but the possibilities are endless!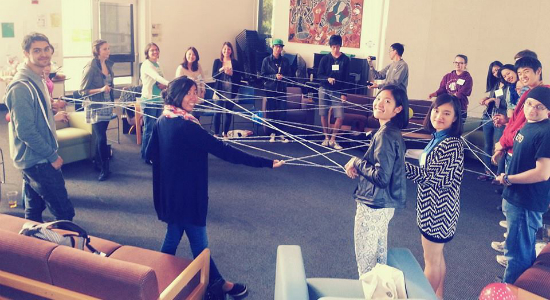 If you are interested in learning more about the ILC, you can come by and visit our community or reach out to us at
9housing10@ucsc.edu